It's a question asked by believers and non-believers alike:
"How can a loving God condemn so many to hell?"
In my life and experience, it's been a common theme especially when a Christian shares their faith with a non-believer, the non-believer asks how God could allow good people to go to hell just because they don't believe in Jesus.
But are we asking the wrong question? Have we missed the mark completely?
I was home in Texas this past week with my family, sitting up late one night talking with my parents and my sister, laughing till our faces hurt. But the conversation turned deep as we discussed this very topic.
My dad read a comment on an online article years ago that is such a vivid image that it has stuck with him for years. It is such a simple yet grand visual of the position in which we find ourselves:
Satan has got a hold of you; he is dragging you down by your ankles. God is reaching out his hand to you, offering to save you.
I think too often we do ask the wrong question. Too often we do miss the mark completely.
As I drove down a Texas highway into the sunset one night, I looked up and saw these beautiful rays of sunlight beaming down through the clouds.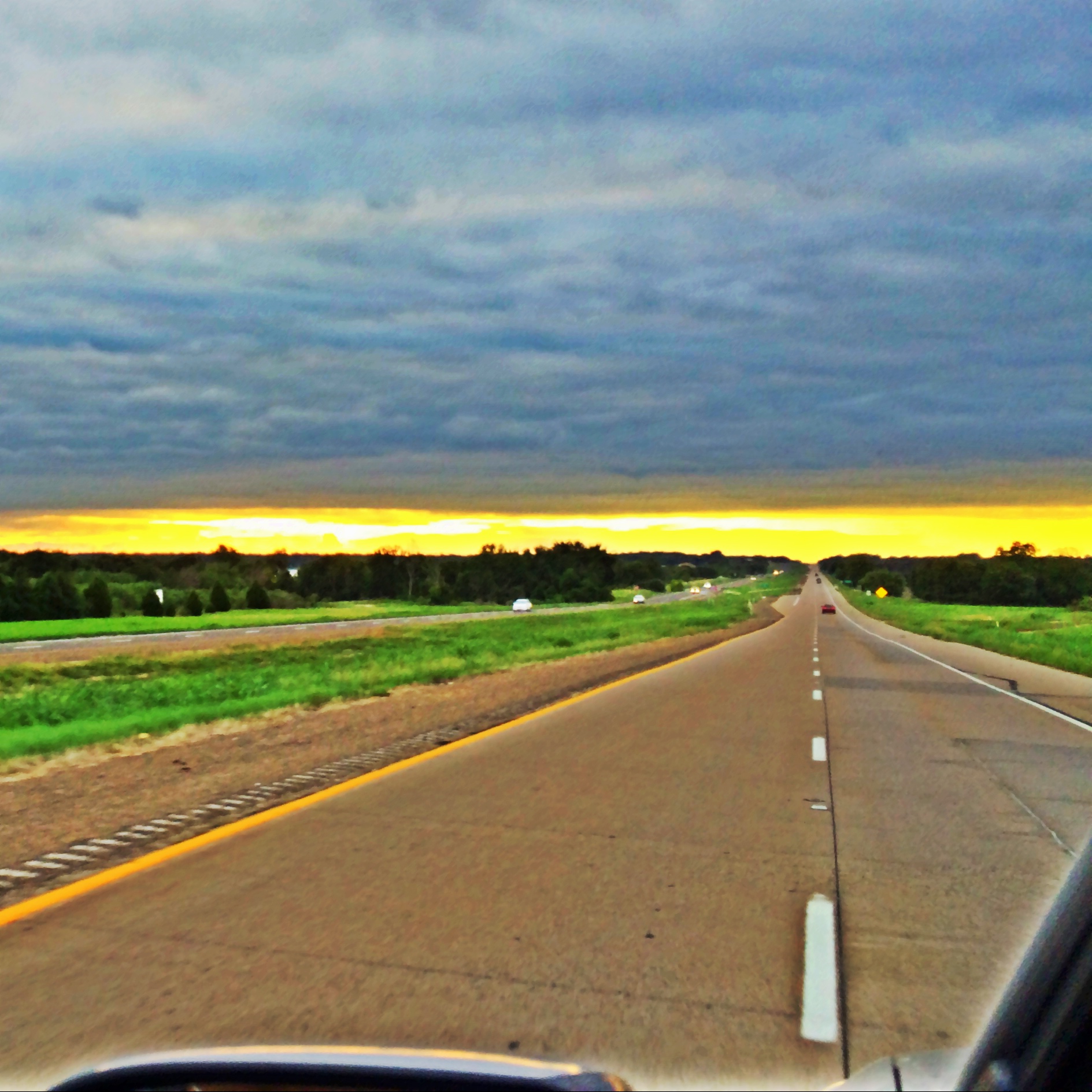 This picture does the scene no justice, but it was literally like the glory of the Lord was reaching down, like a little piece of heaven was touching earth.
What an appropriate image, or metaphor, for this truth… God is not condemning us to hell; He is reaching down from the heavens to earth, offering us the gracious gift of eternal life through his Son. Jesus tells his disciples in John chapter 6 verses 38-39:
"For I have come down from heaven not to do my will but to do the will of him who sent me. And this is the will of him who sent me, that I shall lose none of all that he has given me, but raise them up at the last day. For my Father's will is that everyone who looks to the Son and believes in him shall have eternal life, and I will raise him up at the last day."
God loves us. Dearly. Deeply. So much so that He doesn't want to see anyone perish. 2 Peter 3:9 tells us that God is "patient with you, not wanting anyone to perish, but everyone to come to repentance."
The truth of that matter is that we are already condemned… ever since the Fall, when sin entered this world through the temptation of Adam and Eve by Satan in the Garden of Eden.
The Bible says, "For all have sinned and fall short…" (Romans 3:23), that "there is no one good, not even one" (Psalm 14:3).
We are caught in Satan's grasp – a very real and powerful grasp. God is looking down on us with compassion, reaching out his hand to save us. The question is: Will we choose to take it?